INTERESTING STUFF
THAT CAUGHT OUR EYE
Dyer Grimes Architecture Takes On COVID-19 with a New Way of Working
During these challenging weeks, our team is working full time to help you plan the home you deserve when the chaos is over. For many, the extra time we have is the perfect opportunity to work on ideas for the home of your dreams.
At DGA, we have successfully adapted to new ways of working enabled by modern technology and we are fortunate that we had the foresight to enable the infrastructure for remote working before this crisis hit.
Here are a few of the tools we are using to keep business (mostly) as usual during the COVID-19 crisis, many of which we expect to remain in place once the world is back to normal.
Virtually exploring neighbourhoods with Google Street View and Apple Maps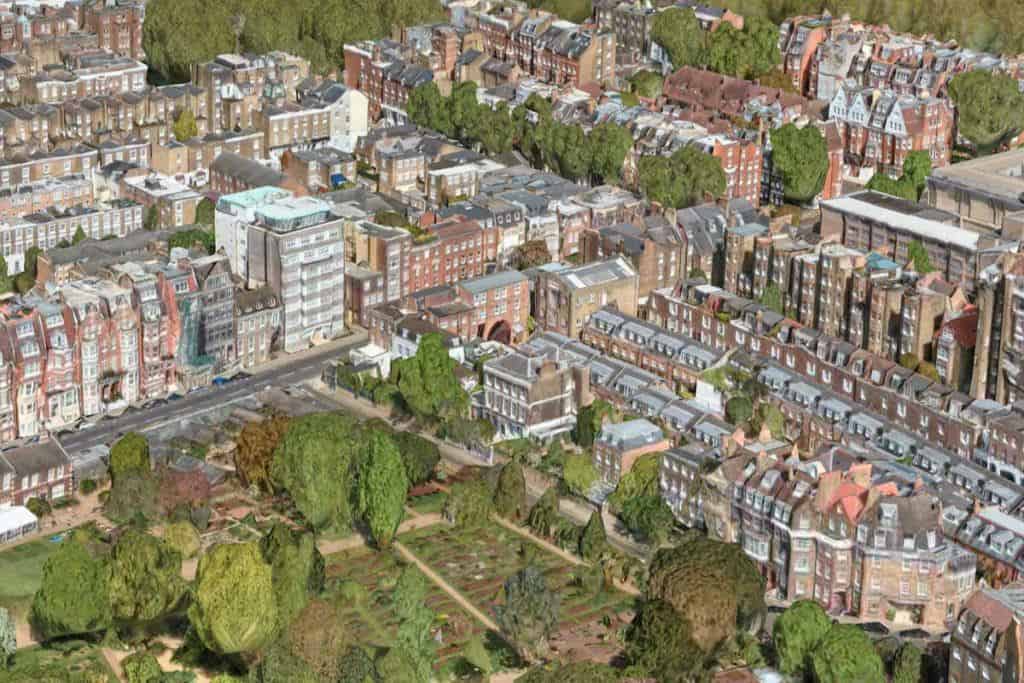 A home does not exist in isolation. The style, volume and positioning of neighbouring properties and the surrounding area has a significant impact on what will and will not be appropriate from a planning perspective.
By using mapping software such as Google Street View and Apple Maps, we are able to virtually explore the streets around your property so that we can understand the wider context for your plans.
Accessing estate agent floor plans and previous planning applications
Most houses we work on do not start as a blank slate. Typically, a property comes with many years of history as it's passed from one hand to the next, creating a useful paper trail for future owners.
Each time a house is on the market, estate agents will produce floor plans and each time there is a planning application, architects will (or, at least, they should) include detailed documentation that is available publicly.
Clients are sharing photos and videos of their homes
One of the most significant shifts in how we communicate in the modern age is the fact that we all now have a camera in our pockets. Current smartphones allow even the most novice photographer to simply point and shoot with great results.
Our clients can send us hundreds of photos detailing every corner of their house, from full photos of rooms to the details of cornices and skirting boards. Combined with the floor plans, we can assemble a complete picture of our clients' homes from the comfort of our own.
Holding meetings with planning committees over video
Since the 1972 Local Government Act, councillors have had to be in the same room to hold meetings, which initially preventing planning committees from meeting due to social distance measures.
Thankfully, a temporary amendment permits local authorities to hold meetings over video or phone, which has allowed us to continue our negotiations with planning departments.
Using Houzz and Pinterest mood boards for client briefs
Since their inception, sites such as Houzz and Pinterest have been vital in quickly assembling vast volumes of images that allow clients to explain their design inspirations. After all, a picture speaks a thousand words.
Mood boards have been a standard part of our client briefing process for many years now and are even more useful now that our face-to-face time has been limited.
Walking through a client's home live with FaceTime
FaceTime and similar apps allow clients to walk us through their homes in real time, pointing out areas where they want to make changes and get immediate answers to any questions they may have.
Beyond the practical uses of FaceTime, video calls allow us to develop an almost lifelike rapport with our clients, which is so important when designing the home of their dreams.
Sharing drawings and 3D models with video conferencing
As architects who work with many international clients, we have been utilising video conferencing for many years. Where the software has improved recently is in the ability to quickly and easily share drawings and 3D models.
By combining video conferencing with screen sharing using programs such as Blue Jeans, we can talk clients through plans and models in real time, even drawing over plans in response to their feedback or questions.
As you can see, we have carried over the vast majority of our workflow to a new, virtual workspace. If your time stuck at home has given you idea for how to improve it, feel free to get in touch as normal by emailing [email protected]