INTERESTING STUFF
THAT CAUGHT OUR EYE
Five Tips to Write the Perfect Brief for Your Architect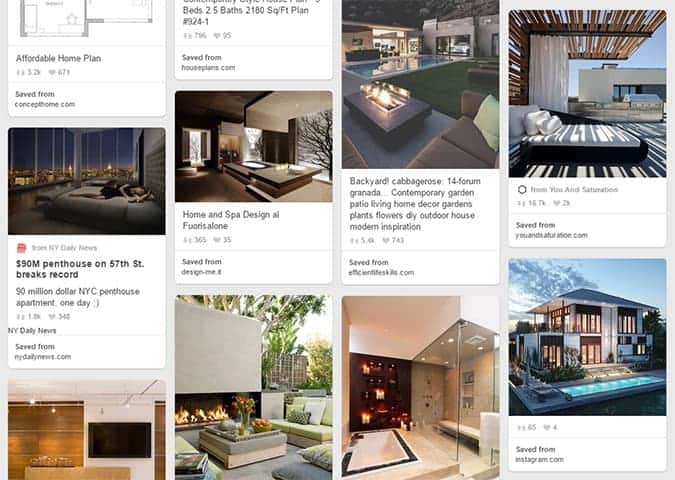 Sketch Over Floor Plans
If you want to work on an existing build, the first thing both you and your architect need before you can make even the most rough of outlines is information on the current property. Most of this can be gathered from estate agent particulars, including floor plans and internal and external photographs.
From these, you can simply draw over the current plans in a red pen to rough out what works you want done, such as removing walls, adding extensions, expanding up or down. More advanced clients can use software such as Google's free SketchUp program to draft 3D models that give an even more detailed impression of your plans.
The exterior photos are also important to understand the house in its context. You might sketch out a design that looks perfect on paper, but if it doesn't fit in on the street then it's going to be a struggle to get planning approval. That's why you should also hunt down other recent builds in the area to see what has already been approved and get a sense of what you can get away with.
Tell Us About Your Life
A perfect home is a natural extension of your life, supporting and enhancing your ability to do what you love in a space that comforts and inspires you. To design a home that fits perfectly around you, your architect needs to understand how you live and how that might change.
Is your primary living space focused on relaxation or entertainment? How important is privacy to you? Do you enjoy spending time in the garden? Will there be young children charging around? Do you work from home? Will any of the above change in the coming years?
If we don't know the answer to these questions and many more, we could design a home that ticks all the boxes but simply doesn't feel right once you're living in it.
Include as Many Pictures as You Can Find
Thanks to the internet, it's easier than ever for people to compile vast libraries of images that tell us about your taste better than words ever could. Pinterest, Houzz or even a simple Google image search can provide hundreds or thousands of jolts of inspiration from which you can pick and choose to create a style all of your own.
We can never have too many references images, right down to the most mundane details. You might not think you would have a strong opinion on skirting boards or tap fittings, but it's not unusual for clients to easily decide on the entire exterior appearance of a house then agonise over whether a wall socket should be discrete or decorative.
You never know what will be important to you, so work from the bottom up and find images that describe your taste both macro and micro.
Be Clear on Budget, Quality Level and Time
We could spend countless meetings sketching and daydreaming infinite beautiful homes, but ultimately the biggest factors in how your project will turn out are your budget, the quality level you want to achieve and the amount of time you're willing to spend.
Each one of these factors tends to come at the expense of another, and figuring out your perfect balance is essential to starting the project on the right foot and ultimately how happy you will be with the end result.
The way I get clients to think about it is "cash from the bank", meaning, how much money will you have spent on the project by the time it is complete? I phrase it this way because a lot of people in this industry talk of costs without including things like VAT, planning costs, professional fees and many other costs big and small that add a significant sum to the end amount – giving clients a false impression of what is achievable in their budget.
Let Yourself Get Carried Away
With all that said, remember that the briefing process should be fun. While later phases of the project will come with some reality checks, let yourself get carried away at this stage and explore everything that your mind conjures when you imagine your dream home.
The best briefing documents we receive are stuffed with notes, plans, photos, inspirations, goals and more. Creating a home is hard work but also one of the most exciting experiences you can have in your life, so don't hold back.
If you have plans for a dream home that you're itching to put to paper you should book time with me and we can talk through the next steps.
John Dyer-Grimes